The Scoop: Better Marriages endeavors to help couples grow more intimate and strengthen their union. Founded in 1973, this pioneering marriage enrichment organization takes a proactive approach to couples growth. The experts share resources and tips for everything from communication to sexuality to finances. Couples learn to be proactive about the growth of their relationship and are empowered to handle any issues that come their way.
The philosophy behind Better Marriages is that all relationships can be saved with the right tools.
That idea was pretty revolutionary in 1973 when Better Marriages started working with couples. At that time, couples therapy carried a stigma, and many married people only sought therapy as a last resort before divorce. Better Marriages seeks to equip and empower couples before counseling might become a necessity.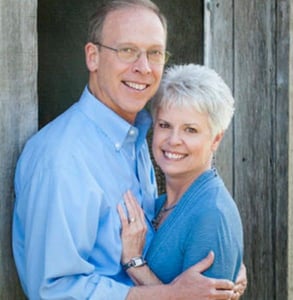 "Better Marriages was founded by two marriage counselors," said Priscilla Hunt, the executive director. "Their concept, which was pioneering at the time, was to get in front of a potential relationship crisis and equip the couple with skills to communicate effectively and manage conflict on their own."
Priscilla started as a Training and Certification Coordinator at Better Marriages in 2003 and became executive director in 2008. Priscilla and her husband, Greg, lead by example in their work with the marriage enrichment organization. They have been happily married for 45 years.
Better Marriages offers many online courses (available 24/7) for couples to work through together and learn valuable skills. In addition to its informative blog, the organization plans events and workshops for couples who want to take action to help their relationships thrive.
Online Courses Are Accessible to Everyone
Priscilla said that Better Marriages began offering online courses about a year before the coronavirus pandemic hit. In 2019, the marriage experts conducted focus groups to see what couples wanted and needed from relationship programs. The goal was to understand how to provide relevant support to help marriages succeed.
"The answers we heard were not surprising. They wanted a resource available 24/7. They had limited vacation time and money to travel to attend live retreats, workshops, and conferences," she said.
To serve couples at home, Better Marriages launched the Online Relationship Academy that condensed 47 years of relationship knowledge into an easy-to-understand digital format. The new online courses didn't require travel or in-person activities. And it turned out to be perfectly timed to meet the challenges of the international health crisis in 2020.
"When the pandemic hit, our board of directors breathed a sigh of satisfaction and relief," she said. "We had gotten our virtual tools set up before we were forced to do so because of coronavirus."

Better Marriages acted quickly to help couples cope with the new normal and learn effective techniques to manage stress together. Its coursework includes small support groups that let couples know they aren't alone in their struggles. The Couple Growth Groups have united like-minded couples in an effort to improve their relationship skills through peer support.
Personal growth is a major focus in all Better Marriages programs, and now it is adding more avenues for community support along that journey.
"Couples Growth Groups are made up of four to eight couples who get together on a monthly basis and spend time focusing on growing their relationship," Priscilla said. "Some are in-person events, and some groups meet online through Zoom."
The COVID-19 Pandemic Tested Many Partners
The team at Better Marriages has received positive feedback from couples who completed the online course on stress.
Priscilla said she heard very different responses about the pandemic from older and younger couples. The older, more established couples said they actually enjoyed the time together during the stay-at-home mandates. For them, it was a bonding experience because they simply enjoyed each other's company.
On the other hand, younger couples, especially those with children, often reported feeling overwhelmed by their circumstances. Many were juggling the responsibilities of parenthood with remote work or no work at all.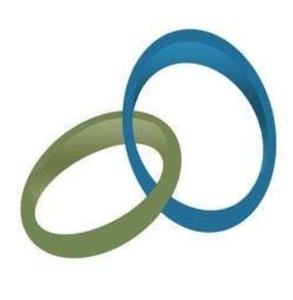 The Better Marriages team aims to make marriage life a little better by teaching skills to manage conflict and communicate wants and needs.
"Circumstances have not been positive, but the way couples have been equipped to deal with those circumstances has been positive," Priscilla told us.
Other online courses available through Better Marriages focus on particular issues within relationships. One course outlines equitable ways to manage finances, and another popular course walks couples through the key aspects of conflict management.
Priscilla said Better Marriages also trains couples to become leaders within the communities.
"We believe that the relationship itself speaks, and there is power in couples leading together and sharing their own relationship stories through workshops, retreats, and small groups," she said. "When a leader couple shares authentically and vulnerably, other couples gain confidence in doing so themselves."
Better Marriages Has Resources for Stronger Relationships
As the years go by, Priscilla said that Better Marriages will continue to be a steady resource for couples in need. The organization has created educational online resources to help couples overcome challenges and strengthen their relationship.
Better Marriages delivers practical guidance through social media and blog posts, so couples can get answers to their questions simply by listening to a Facebook Live broadcast, viewing a video on YouTube, or reading an article about key issues. In the last year, the team has published a lot of content about coping with the unique stresses of the pandemic. It can help couples address a variety of concerns.
For example, the blog includes tips for creating special at-home date nights. Some ideas include camping in the living room, having a movie night with popcorn, taking an online cooking class, or opening a bottle of wine for an at-home sip-and-paint experience.
Priscilla said the Better Marriages leaders are listening to current members to learn how to serve them in the future.
"As the executive director, I've made more phone calls than usual during the pandemic. I've been checking in with folks and just seeing how they're doing and if there's anything we can do to support them," she said. "We're going to do a better job of staying in touch with our members. We want our members to know that even though they're isolated, they're not alone."
The marriages that survived the COVID-19 pandemic have become stronger than ever, and Better Marriages hopes to keep that momentum going by spreading a positive and empowering message.
"Relationships have been strengthened because of the challenges they faced and the skills they learned," Priscilla said. "They're celebrating that they have the kind of relationship they do and want to continue on that growth journey."